Brought to you by Viu Singapore, Actress Kim So Hyun will be heading to Singapore for for her FIRST Fan meet from 29 September to 1 October! She will be talking about her most recent project, Bring It On, Ghost,  where she plays the female lead in the gripping supernatural drama.
At the fan meet, the actress will be chatting about her role in Bring It On, Ghost, as well as interacting with fans!
Event Details
Date: Saturday, 1 October 2016
Venue: Plaza Singapura Level 1 Main Atrium
Time: 2PM
PERKS
Are you registered to Viu?
The first 50 Viu-registered users at the fan meet will have the chance to enter a Viu-exclusive zone, where five lucky fans will come up-close-and-personal with the actress as they go on stage to play games with her. It will be a rare chance to interact with Kim So Hyun in person, so mark the date on your calendars today!
Viu Premium subscribers also stand to win exclusive passes to a closed-door event on 30 September, where they will have the opportunity for a group photo with the actress as well as receive a special gift from Kim So Hyun herself!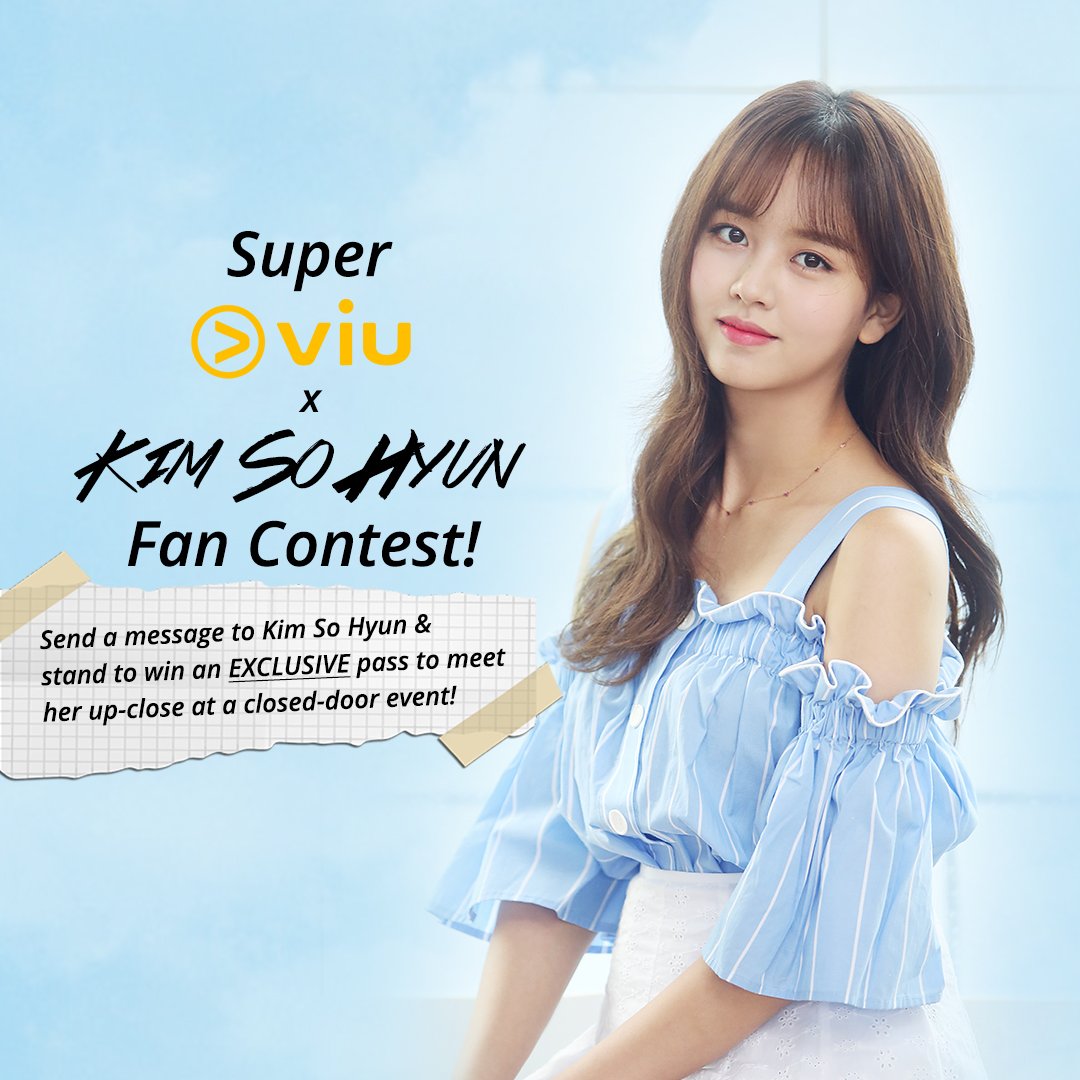 Check out how to win the passes here: goo.gl/9f01xu
Simply upgrade to Viu Premium via in-app purchase or dial *688 for Singtel mobile customers for a chance to win!
Overseas fans will be able to watch a live streaming of the closed door event as well as the Meet & Greet on Viu's Facebook!
For more details and event updates on Kim So Hyun's 1st Meet & Greet in Singapore, visit Viu Singapore's Facebook, Instagram and Twitter!